"It is the company of the people we keep that make us who we are." What defines the personality, the character and the strength of those who walk into our lives and leave an impact on us. Youthopia is extremely proud of its contributors who have taken the time, the effort to freely express themselves setting Youthopia apart from the rest. A contributor looks to impact a mass of people, one idea at a time. He or she contemplates, analyses and concludes opinions on matters small and large. Opinions matter because they shape the society in the ever changing landscape of our country.
So, fellow Writers, Poets, Artists, Musicians, Photographers and Contributors, keep up the great work. Write great stories, weave even more imaginative and impacting poetry, paint new masterpieces  and click life changing photographs. It is upon the foundation of your work that Youthopia is built upon. So let the creative flow in and create something new today. Reflect Thyself!
Lakshmikanth Koundinya
Of Poe's heart, Russell's brain, Wilde's thought and Rand's strength
Mad. Creative. Storyteller.
sainath reddy
The user did not enter a description yet.
TGC Prasad
Iam an seo analyst...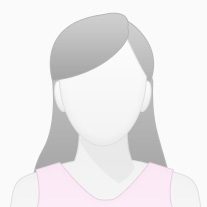 Salita Dsouza
Deep thinker, foodie and all that you think i am!
Pawankumar Padmanabhan
Engineering grad, FC Barcelona Fan, Techie, Fitness Freak should sum it up.
Shreedeep Gawde
Shreedeep Gawde is a BMM student.Interested mainly in Politics and Current affairs.Maintains a de...
Karthika Krishnakumar
I'm just a different type of girl who doesn't believe in going with the tide but going against it an...
Gurkiran Kaur
I am a B.Tech 2nd year student who loves writing, watching movies and I believe that one must write ...
Abhimanyu J Rajpurohit
Abhimanyu J Rajpurohit
Sindhoora Kadya
Blogger, Passionate Writer
Siddarth Rishi Battula
Well in my second year of college, interested in writing, sports, music and reading